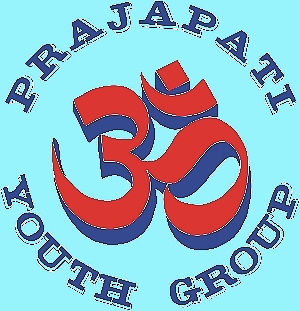 Shree Ganeshai Namah
Namaskar,
Happy New Year
We hope that you are well and keeping safe in these difficult times. We only need to continue with our discipline for a little longer since the vaccine has arrived. So do hold on!
Stay safe and healthy.
Introduction
The Hindu festivals, fasts, rituals, holy baths and the observance of sacred days are part and parcel of the great cultural heritage. They are religious and social and a great source of spiritual and moral enrichment. They also lend zest, variety, colour and grandeur to an otherwise insipid, routine and care-worn day-to–day human existence. The Hindu festivals are more than what they appear to be. They are essentially a way of living and thinking in the course of existence, and as such bring their whole right to bear on the individual and the society.
Unlike the deities of the Hindu pantheon, the festivals are numerous and frequent, but basically religious, psychological and intimately connected with the changes of seasons, though many of them have lost the history of their origin in the mists of hoary past. With passage of time they have undergone a process of transformation and evolution and many new festivals have been grafted upon the old ones.
A Hindu festival is, in fact, something more than a 'festival'. It is cathartic in nature, and as a means of purification strengthens the spirit within. Their goal is to find enjoyment through renunciation and self-denial. They are more of an exploration of the colourful things of life, without being bound to or obsessed by them.
Four Paths to God: Man is free to choose his way of devotion for all paths lead ultimately to God. Sin exists only in the mind; Soul is always pure.
Some are intellectual and rational and like to use their intelligence to find God - this way to God is called path of knowledge (jnana marg).
Then there are others who just fall in love with God - the method they use to find God is called the path of devotion (bhakti marg).
Some who are introspective and like to use concentration and find God. This method of finding God is called path of meditation (raja yoga).
Some people like to be very active. They love to serve others. The method they use to find God is called path of action (karma marg).
There is but one god, but devotees according to their predilection pray Him/Her by different names, so says the Sruti. Those who appreciate this universal truth, upon them rest the responsibility of evolving the qualities of toleration, respect and world-fellowship in their lives.
This month's Festival.
Tuesday, 12 January 2021
Darsh Amavashya
Thursday, 14 January 2021
Pongal (South Bharat)
Makar Sankranti, Punyakal Sunrise to Sunset
Wednesday, 20 January 2021
Shankmbhari Devi Navratri begins
Sunday, 24 January 2021
Putrada Ekadashi
Tuesday, 26 January 2021
Bharat Republic Day
Thursday, 28 January 2021
Vrat Purnuma, Paushi and Shankmbhari Purnima
Sunday, 7 February 2021
Shattila Ekadashi, Desert Utsav Jesalmare (3 days)
Thursday, 11 February 2021
Darsh Amavashya, Jain Mauni Amavashya
---------------------------------------------------
(Contact Email: pyg_hounslow@hotmail.com)
_________________________________________
LIST OF IMPORTANT HINDU FESTIVALS & VRATS FOR U.K. - V.S. 2077 (Prepared according to local UK Time).
Important Note:
The Hindu festivals are generally based on a certain Tithi (roughly translated as the lunar phase) or the Nakshatra (Position of Asterisms with respect to the moon and the earth) in a given month or the transition of other heavenly bodies. When the time and place differ a lot from the place for which the Panchang (Religious Almanac) is computed the occurrence of the festival on a given day could change. To correctly compute the time and date of a festival, one must compute the Tithi, Nakshatra etc. for that place in terms of the local time of that place. The festival celebration times and days/dates listed here are calculated according to local UK times and these may differ from other places in the world (e.g. India, USA).
(Ref: Rushi Panchang - UK)
| | | |
| --- | --- | --- |
| Date | Day | Festival Description |
| | | |
| --- | --- | --- |
| 15-11-20 | Sun. | New Year's Day Vikram Samvat 2077, Jain Samvat 2547, Annakut |
| 16-11-20 | Mon. | Bhai Beej, Bhaiduj, Chandra (Moon) Darshan |
| 19-11-20 | Thurs. | Labh Pancham, Jain Gian Panchami |
| 21-11-20 | Sat. | Shree Jalaram Jayanti |
| 25-11-20 | Wed. | Probodhini, Devuthi Ekadashi, Tulsivivah Begins (with Revti Nakshatra from 12:51) |
| 29-11-20 | Sun. | Vrat Purnima, (Purnima (15) Vruddhi Tithi – UK) |
| 30-11-20 | Mon. | Dev Diwali, Tulsi Vivah Ends |
| 10-12-20 | Thurs. | Utpatti Ekadashi |
| 14-12-20 | Mon. | Darsh Amavasya, Somvati Amavas until 16:16 |
| 25-12-20 | Fri. | Mokshada Ekadashi, Gita Jayanti |
| 29-12-20 | Tues. | Vrat Purnima, Shree Dattatrey Jayanti |
| 09-01-21 | Sat. | Safla Ekadashi |
| 12-01-21 | Tues. | Darsh Amavasya |
| 14-01-21 | Thurs. | Pongal, Makar Sankranti, Punyakal from Sunrise to Sunset |
| 24-01-21 | Sun. | Putrada Ekadashi |
| 26-01-21 | Tues. | Bharat Republic Day |
| 28-01-21 | Thurs. | Vrat Purnima, Poshi & Shakambhari Purnima |
| 07-02-21 | Sun. | Shattila Ekadashi |
| 11-02-21 | Thurs. | Darsh Amavas, Mauni Amavas (Jain) |
| 15-02-21 | Mon. | Ganesh Jayanti, Vinayak, Tilkund Chaturthi |
| 16-02-21 | Tues. | Vasant Panchami, Shree Panchami, Saraswati Pooja |
| 23-02-21 | Tues. | Jaya Ekadashi |
| 25-02-21 | Thurs. | Vishvakarma Jayanti |
| 26-02-21 | Fri. | Vrat Purnima |
| 09-03-21 | Tues. | Vijya Ekadashi |
| 11-03-21 | Thurs. | Maha Shivratri, Nishith Muhurt 23:49 to 24:38 Leicester |
| 12-03-21 | Fri. | Darsh Amavasya |
| 20-03-21 | Sat. | Holashtak begins 25:40 (on 01:40 hrs. 21-03-21) |
| 24-03-21 | Wed. | Amalki Ekadashi |
| 28-03-21 | Sun. | Vrat Purnima, Holi, Shree Chaitanya Mahaprabhu Jayanti, Holashtak ends 19:48, British Summer Time (BST) begins |
| 29-03-21 | Mon. | Dhuleti |
| 07-04-21 | Wed. | Papmochni Ekadashi |
| 11-04-21 | Sun. | Darsh Amavasya |
| 12-04-21 | Mon. | Chaitri Navaratri, Gudi Padvo, North India Vikram Samvat 2078 Begins |
| 14-04-21 | Wed. | Matsya Jayanti |
| 21-04-21 | Wed. | Shree Ramnavami, Abhijit Muhurt 12:35 to 13:32 Leicester, Shree Swami Narayan Jayanti |
| 23-04-21 | Fri. | Kamda Ekadashi, Shree Vallbhacharya Vadhai |
| 25-04-21 | Sun. | Shree Mahavir Jayanti |
| 26-04-21 | Mon. | Vrat & Chaitri Purnima, Shree Hanuman Jayanti, (Purnima (15) Kshaya Tithi – UK) |
| 07-05-21 | Fri. | Varuthini Ekadashi, Shree Vallabhabda - 544 |
| 11-05-21 | Tues. | Darsh Amavasya |
| 14-05-21 | Fri. | Akshay-Akhatreej, Parshuram Jayanti |
| 22-05-21 | Sat. | Mohini Ekadashi – Smart, UK |
| 23-05-21 | Sun. | Mohini Ekadashi – Vaishnavi, UK |
| 24-05-21 | Mon. | Nrusinh Jayanti |
| 25-05-21 | Tues. | Kurma Jayanti, Vrat Purnima |
| 26-05-21 | Wed. | Vaishakhi & Budhha Purnima (Purnima until 12:14) |
| 05-06-21 | Sat. | Apra Ekadashi, Bhadrakali Ekadashi-Punjab |
| 09-06-21 | Wed. | Darsh & Bhavuka Amavasya |
| 10-06-21 | Thurs. | Shanaishchar Jayanti |
| 21-06-21 | Mon. | Nirjala-Bheem Ekadashi |
| 22-06-21 | Tues. | Vat Savitri Vrat Begins |
| 24-06-21 | Thurs. | Vrat & Vat Savitri Vrat Purnima |
| 05-07-21 | Mon. | Yogini Ekadashi |
| 09-07-21 | Fri. | Darsh Amavasya |
| 10-07-21 | Sat. | Kachchi, Halari Aashadhhi Samvat 2078 Begins |
| 20-07-21 | Tues. | Devshayni Ekadashi, Saurashtra Molakat Begins |
| 21-07-21 | Wed. | Jaya Parvati Vrat & Gujarat Molakat Begins |
| 23-07-21 | Fri. | Vrat & Guru Purnima, (Purnima Kshaya Tithi–UK) |
| 24-07-21 | Sat. | Saurashtra Molakat Jagran, |
| 25-07-21 | Sun. | Jaya Parvati Vrat Jagran & Gujarat Molakat Jagran |
| 04-08-21 | Wed. | Kamika Ekadashi |
| 07-08-21 | Sat. | Darsh Amavasya |
| 08-08-21 | Sun. | Divaso, Aevrat Jeevrat Jagran |
| 09-08-21 | Mon. | Shravan Month & Shiv Pooja Begins |
| 13-08-21 | Fri. | Naag Pancham, Randhan Chhath, Kalki Jayanti |
| 14-08-21 | Sat. | Sheetla Satam (7th Kshaya Tithi – UK) |
| 15-08-21 | Sun. | Bharat Independence Day |
| 16-08-21 | Mon. | Noli Nom (South Gujarat) |
| 18-08-21 | Wed. | Putrada, Pavitra Ekadashi |
| 22-08-21 | Sun. | Vrat & Nariyeli Purnima, Balev & Raksha Bandhan |
| 26-08-21 | Thurs. | Bor Chauth |
| 27-08-21 | Fri. | Naag Pancham |
| 28-08-21 | Sat. | Randhan Chhath |
| 29-08-21 | Sun. | Sheetla Satam, Shree Krishna Jayanti, Vratotsav, Nishith Muhurt 24:45 to 25:26 Leic., Kalashtami |
| 30-08-21 | Mon. | Janmashtami - Vaishnav |
| 02-09-21 | Thurs. | Aja Ekadashi, |
| 06-09-21 | Mon. | Darsh, Somvati & Sarva Pitru Amavasya |
| 09-09-21 | Thurs. | Varah Jayanti, Hari Talika, Kevda Treej |
| 10-09-21 | Fri. | Shree Ganesh Chaturthi, Vinayak Chauth |
| 11-09-21 | Sat. | Rushi Panchami, Sama Panchami |
| 13-09-21 | Mon. | Durga, Radha and Durva Ashtami, Dharo Attham |
| 16-09-21 | Thurs. | Parivartini – Jal Zilani Ekadashi |
| 17-09-21 | Fri. | Vaman Jayanti |
| 20-09-21 | Mon. | Vrat Purnima |
| 21-09-21 | Tues. | Shraddh Paksha Begins |
| 02-10-21 | Sat. | Indira Ekadashi, Mahatma Gandhi Jayanti (date) |
| 05-10-21 | Tues. | Sarvapitri Darsh Amavas, Amavas-Purnima Shraddh |
| 07-10-21 | Thurs. | Navaratri Begins |
| 13-10-21 | Wed. | Shree Durga Ashtami, Maha-Havan Ashtami |
| 14-10-21 | Thurs. | Maha Navami, Vijya Dashami, Dashahara, Vijay Muhurt 14:36 to15:19 Leicester |
| 16-10-21 | Sat. | Pashankusha Ekadashi |
| 19-10-21 | Tues. | Vrat Purnima |
| 20-10-21 | Wed. | Sharad Purnima |
| 24-10-21 | Sun. | Karva and Sankat Chauth, Moonrise 19:31 Leicester |
| 31-10-21 | Sun. | Greenwich Mean Time Begins (GMT) |
| 01-11-21 | Mon. | Rama Ekadashi, Govats Dwadashi, Vagh Barash, (12th Kshaya Tithi – UK) |
| 02-11-21 | Tues. | Dhan Terash, Dhan Pooja |
| 03-11-21 | Wed. | Kali Chaudas, (Narak Chaturdashi, Moon rise 4:44am, Leicester) |
| 04-11-21 | Thurs. | Diwali, Lakshmi-Sharda-Chopda Pujan |
| 05-11-21 | Fri. | New Year's Day Vikram Samvat 2078, Jain Samvat 2548, Annakut |
___________________________________________________
2020 Eclipse Details
30 November 2020 – Penumbral Lunar Eclipse (Moon set 07:47am GMT Leicester) (Not Visible in UK and it is not observed) –
Eclipse Details:– Beginning - 07:29:54, Mid - 09:42:48, End - 11:55:42
(Visible in - Asia, Australia, Pacific, Americas.)
14 December 2020 – Total Solar Eclipse (GMT)
(Not Visible in UK and it is not observed) -
Beginning 13:33:48, Greatest 16:18:06, End 18:53:00 (G.M.T.)
(Visible in – Argentina, Ascension, Bolivia, Brazil, Chile, Easter I., Ecuador, Falkland Is., Galapagos IS., Juan Ferandez Is., Paraguay,, Peru, Pitcairn Is., St Helena, South Africa (Cape Town), South Georgia, Tristan da Cuhna, Uruguay)
_______________________________________________________